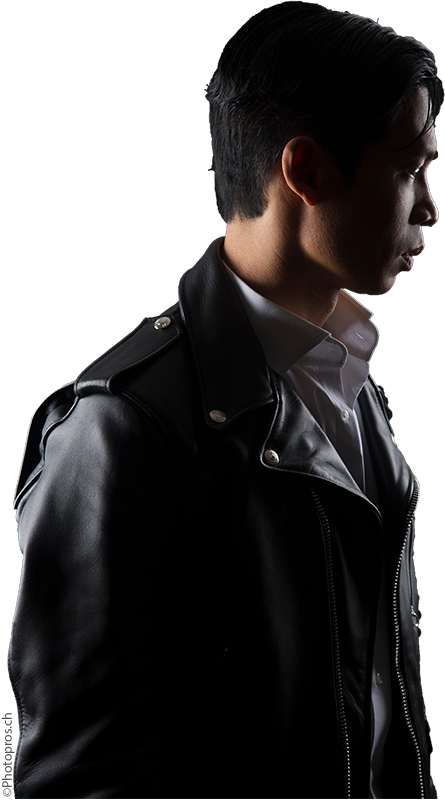 Yan Haltey? Who is that? A Swiss singer-songwriter and producer … still doesn't ring a bell? Let me give you a brief description. Yan is a young artist who played his first notes on the trumpet before he could even write, and just a few years later began composing music on an old synthesizer. While he may not be another Gulliver, he has become quite a globetrotter. His travels have opened up a wide range of horizons, cultural and especially musical. As if by some kind of domino effect, he has tried his hand at just about every ancient and modern musical style, from both at home and abroad. Ultimately, the time came to make a choice, and he settled on rock, lyrical songs and musical comedy. These forms won over his heart, enabling him to find his voice and his personal path.
Finding one's voice is a good thing. Finding one's identity and discovering the means to express it through music is much harder. The versatility of Yan's personality certainly comes through in his music: his calm and evidently wise nature is combined with a spirit that cries out for independence, with a touch of rebellion. Yan distinguishes himself within the musical landscape by offering us a unified vision through his music that transcends all hint of dualism. In short, Yan is the kind of person who would make a musical film in which Frank Sinatra and Pavarotti sing together in a duet with Elvis Presley, accompanied by the music of the Scorpions. Yan's vision is completely heterogeneous and timeless. His style is marked by a collision of different musical worlds, with the aim of expressing emotion. When one listens to Yan's music, one can feel the emotion, whether or not one likes his style.
"My Rock'N'Love story", his musical comedy project, is based on a life experience, a story marked by both dark and colourful nuances that express the highs and lows, joys and sorrows that we are all familiar with. Raw emotions that Yan has turned into art. While one song makes us laugh, the next one brings us to tears in an emotional yoyo that seems to move from the musical Cabaret one moment to Cats the next, only to end with the Phantom of the Opera.
So if, like Yan, you enjoy musical diversity and emotional roller-coasters, you will find his work to your heart's delight!